Aluminium is the ubiquitous material in the construction industry today. It is strong, durable, easy to form, corrosion and weather resistant, and 100% recyclable. It has revolutionised the capacity of architectural design, allowing taller buildings to be constructed in a plethora of shapes and sizes. Across the globe, aluminium is now the go-to material for commercial construction.
The beginning of the aluminium revolution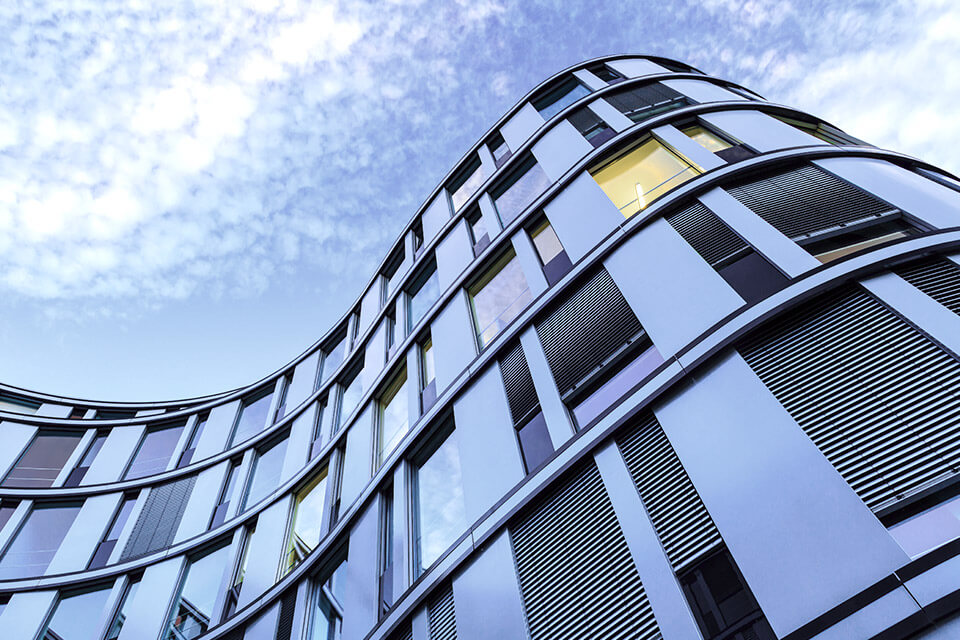 In the early 20th century, aluminium was rarely used in construction because of its high cost. By the 1920s however, technological advancements in the aluminium production process meant that aluminium products could now be made up to 80% more cost-effectively. As the cost of manufacturing aluminium reduced, it soon became popular for producing a range of building products including windows, doors, curtain walling, panels, flashings, decorative & protective coverings.
In 1931, one of the world's most famous and iconic buildings was completed. The Empire State Building in New York was built using predominantly aluminium products. Its basic structure, interior fittings, and lobby were all constructed using aluminium. Aluminium was essential for this architectural masterpiece to reach its 443 metres in height. Aluminium's strength and wind resistance confirmed the Empire State Building's status as the world's tallest building for nearly 40 years.
Aluminium – the building material of the 21st century
In the 21st century, aluminium has become the material of choice for architects across the globe. It has enabled buildings to become taller, more ambitious in terms of scale and design, safer, and more environmentally friendly. Skyscrapers are a common sight in cities throughout the world. Aluminium frames have enabled these buildings to support large expanses of glass to create an interior which is flooded with natural light while aluminium's inherent qualities mean that taller buildings can resist extreme weather and strong winds high above ground level.
As a society, we are continually striving to reduce our carbon footprint and help protect the environment for future generations. Aluminium is helping the construction industry to achieve better levels of energy efficiency by using a sustainable and recyclable material. At CPPL, our aluminium panels and pressings have helped architects and builders to achieve a wide variety of building designs and exceed the necessary energy efficiency requirements.
Aluminium products can be formed and coloured to meet an endless array of architectural designs. If you work in the construction sector and you'd like to find out more about our range of aluminium panels and pressings, get in touch today. For more information about any of our products and services call 01604 810 012 or contact us online.