Aluminium pressings are an integral part of many modern buildings. Aluminium is easily formed and can be manufactured into a wide variety of shapes for a plethora of functions. At CPPL, we understand the importance of aluminium pressings in the worlds of construction and architecture. We manufacture and supply a variety of aluminium pressings, designed to protect and adorn any type of building.
Whether you're involved in a large scale commercial building project or a smaller domestic installation and you need an aluminium expert to create bespoke pressings for you, CPPL are the company to call.
High performance aluminium pressings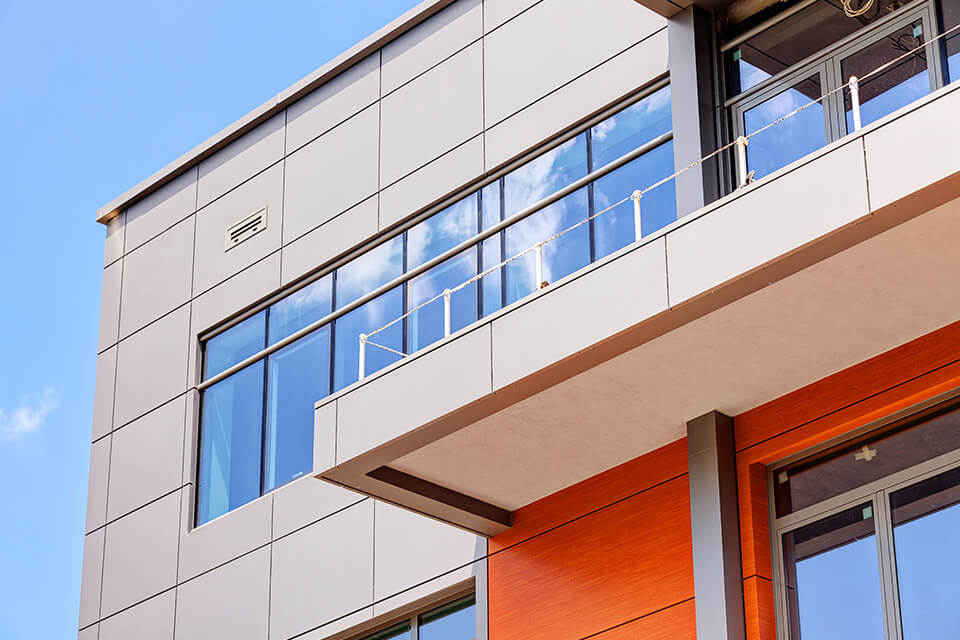 At CPPL, we manufacture all our aluminium pressings in-house at our state-of-the-art factory. This enables us to oversee quality at every stage and create bespoke products designed to your exact specifications. Our range of aluminium pressings are grouped under the following four categories:
Cladding – External aluminium cladding designed to protect against the elements and enhance the appearance of any building. Our aluminium cladding can be formed into any shape or size. Perfect for refurbishment projects, it is equally suited to incorporating into new build architectural designs.
Cills and flashings – Designed to enhance the appearance of any building's exterior. Our aluminium cills and flashings can be manufactured to fit any profile. They are stylish and hard wearing, providing high quality protection for many years.
Coping, capping, and stop-ends – Weather-proof aluminium products designed and manufactured to perfectly complete any installation project. Aluminium coping, capping, and stop-ends are lightweight, making them easy to install and they are designed to fit your exact specifications.
Soffits – Designed to prevent moisture entering a building at the roofline level. Our aluminium soffits help to improve ventilation while protecting against water ingress and weather erosion.
Aluminium pressings for all your installation needs
If you're working on a commercial installation or building project and you want high performing and aesthetically attractive aluminium pressings, CPPL can help. We offer a nationwide delivery service on all our products and we'll work with you to create bespoke products that perfectly fit your project requirements.
To find out more about working with CPPL, contact us today. Give us a call on 01604 810 012 or send us a message online.