Insulated panels are used on commercial buildings around the world. They are available in a range of materials including aluminium, steel, zinc, timber, glass, ceramic, and composite materials. Each material has its own unique characteristics and is suited to a specific application.
One of the most important considerations for architects and building developers is the thermal performance of the building they are designing and constructing. So, how do the thermal characteristics of aluminium insulated panels compare to other materials? Let's take a closer look.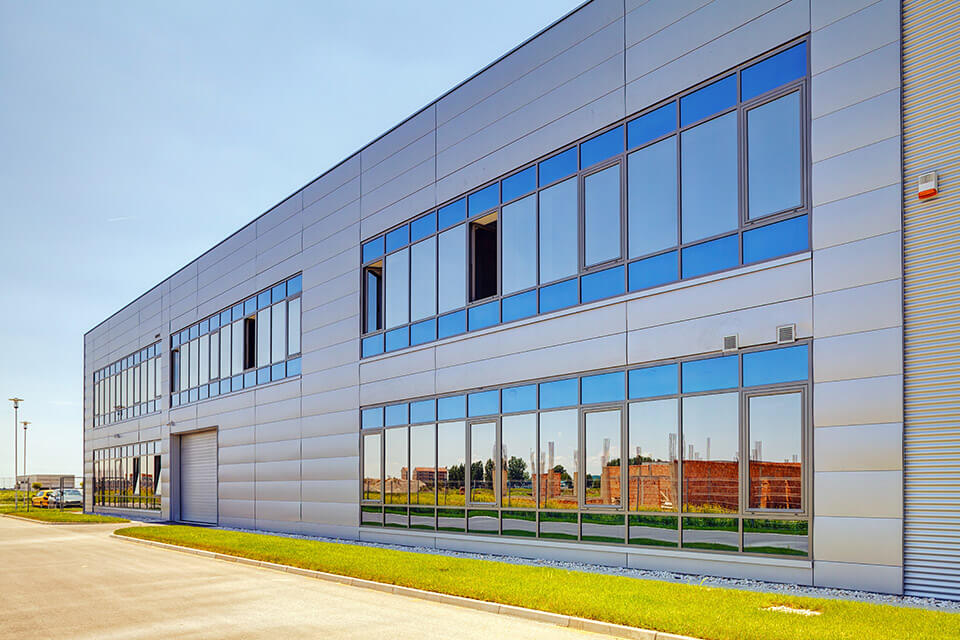 Aluminium insulated panels: thermal performance
Aluminium is a naturally strong material. That's one of the many reasons why it is so popular in the construction industry. Using aluminium as an exterior coating for insulated panels helps to protect the insulation from the weather and any other exterior influences. When compared to materials such as timber and uPVC, it is far more protective, thus improving the thermal insulation of the insulated panel.
Aluminium is extremely versatile. Whatever size and shape panels you require, at CPPL, we'll endeavour to meet your requirements. We manufacture all our insulated panels in our purpose built factory to ensure that we can oversee quality during the entire process. Our aluminium insulated panels are vacuum bonded to ensure that they perfectly fit their desired application.
Insulated panels for your commercial project
At CPPL, we manufacture three types of insulated panels. Each has its own ideal application and its own characteristics. With CPPL, you can choose from:
Aluminium insulated panels – Excellent thermal retention combined with outstanding customisation for an attractive and protective weather proof façade.
Trespa Panels – Designed for exterior cladding, Trespa panels are low maintenance and durable and are composed of wood based fibres and phenolic resin.
Plastisol composite panels – Plastisol panels are a coated steel product which is primed to provide excellent levels of protection for any building envelope.
If you're working on a modern new build project, aluminium insulated panels are probably the best choice for you. Their contemporary finish is stylish and can be customised to your liking. For a refurbishment project, Trespa panels provide a more rustic finish while Plastisol panels are popular in a range of commercial buildings due to their long lasting finish.
If you're involved in a commercial construction project and you'd like to find out more about CPPL, contact us today. Give us a call on 01604 810 012 or send us a message online.