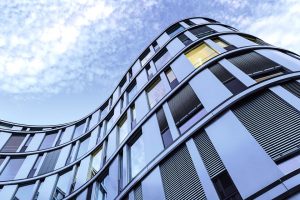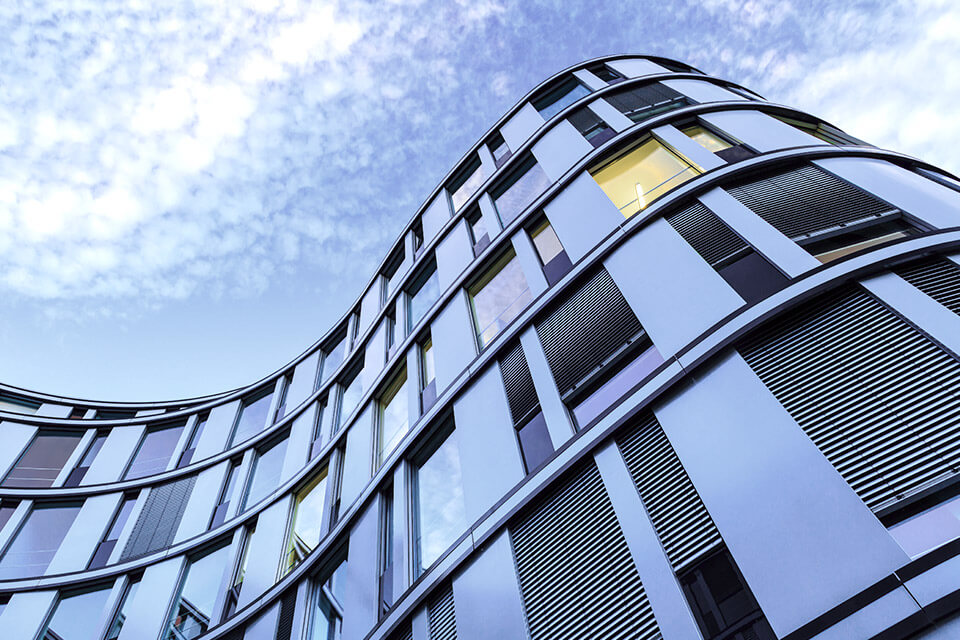 Aluminium louvres are an increasingly popular addition to large-scale commercial buildings. When you want to create a well-ventilated and weather protected office space, louvres are an excellent solution. At CPPL, our aluminium louvres can be bespoke designed to meet your exact requirements. They'll help to improve performance, provide external protection, and create an attractive appearance to your commercial building.
Ventilation – our top priority
Aluminium louvres from CPPL are designed to move air into and around a building. This helps to improve the interior environment creating a more comfortable working atmosphere. Our aluminium louvres can be fabricated in a range of different dimensions. Their depth can be chosen to match the insulation thickness of the wall panel where it will be installed.
All commercial buildings must meet industry standards for ventilation. Health and safety regulations state that any multi-occupancy buildings must be well-ventilated to protect the health of occupants and employees. At CPPL, we've supplied aluminium louvres for a range of applications. From offices to generator rooms and waste stations, their high performance remains the same.
Powder coated to suit your building's design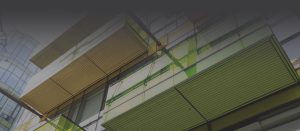 At CPPL, all our aluminium louvres are professionally powder coated with a durable and attractive finish. You can choose from a multitude of different colours to ensure that your louvres perfectly complement any other cladding and panels installed on your building.
Powder coated aluminium provides excellent weather protection and is fade and corrosion resistant. To further protect your office building's exterior, you can even attach meshing to prevent damage from birds or insects.
Aluminium louvres have an extensive range of benefits in addition to weather protection, ventilation, and aesthetics. They can regulate light entry in areas of direct sunlight. They can provide privacy screening when required. They offer excellent defence against water penetration, and can improve a building's security standards.
If you'd like to find out more about aluminium louvres from CPPL, contact us today. Give us a call on 01604 810 012 or send us a message online.